Invest On These Indoor Bike Trainers
Taking your bike out for a spin is a great way to get some fresh air and keep your heart pumping at the same time. However, like any other outdoor pursuit, the weather heavily influences how far you get and how enthusiastic you are to get going. Fortunately, with the help of an indoor bike trainer, you can work out while sitting in the saddle you've come to enjoy. Various indoor trainer designs are available, each with pros and cons. It's helpful to have a firm grasp on these design distinctions and a few crucial features to consider before plunging headfirst into the top-tier indoor bike trainers on the market today.
This fantastic new direct drive trainer can be your digital key to the finest cycling circuits you've ever experienced because it's wireless and completely wire-free. The Zwift Hub has excellent potential as the company's first foray into hardware to complement its already unique in-app experience.
The Zwift Hub can be ordered with or without a cassette, so the initial setup will be as time-consuming as you need it to be. Though the more solid profile is a boon for stability but a drawback for storage, the device's name-giving software opens up many possibilities.

The Tacx Galaxia from Garmin is an excellent setup for practicing stability and transferring all the riding force to the athlete. The device's conical, low-resistance drums make it simple to select the right tempo. The frame is also adjustable, making it suitable for a wide range of bicycle types, but those with longer cycles might need help getting it correctly set up. The Tacx Galaxia can be folded up when not in use for simple storage.
Remember that you are the power source in this high-end arrangement, so you won't feel the same resistance as you would under the tire while using a roller indoor bike trainer.
The Garmin Tacx Neo ST makes it challenging to tell the difference between outdoor training with the help of the Tacx Training app and indoor training with the help of the Garmin Connect IQ platform. This bike trainer can be used independently of a power source, giving more options for placement anywhere in the house.
The maximum power output of the motor is 2,200 watts, so even the most strenuous workouts are within reach. The Tacx Neo 2T is a direct drive trainer that promises to replicate your bike's on-road experience and performance, no matter where your workouts take you.
The latest Wahoo indoor trainer features over 2,200 watts of resistance and power precision within 1%. The high-inertia flywheel on this trainer felt great, and the steel design keeps your setup in place throughout those challenging periods. The Wahoo Kickr was one of the quietest indoor bike trainers I tried, and with its extras like a front wheel climbing simulator, smart fan that matches your output, and others, you can create the ultimate cycling station that nearly makes you want to give up outdoor cycling.
Not a cyclist but want to ride in bad weather? The Sportneer Fluid Indoor Bike Trainer's rapid setup and sub-$200 price made it a favorite for my many circuits and workouts. This trainer is the easiest to store for occasional indoor cyclists. On non-training days, the legs fold neatly into the base to make a compact frame. However, the lighter stainless steel makes this indoor bike trainer less stable as you move from sitting to standing.
Tweeks Cycles: Perfect place to shop for your bike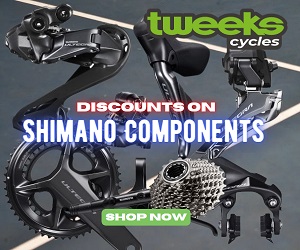 If you're looking for an ultra-lightweight road bike to shave tenths of a second off your PB or a versatile hybrid to get fit on the weekends. Tweeks Cycles are certain that to have everything you could possibly need to achieve your goals. Like you, they are passionate about cycling and are on hand to offer you the best cycling products available and services. Whether you know what you're looking for or are looking for your very first bike, tweekscycles.com is the best place to check first today!
Tags :
Bike Trainers
TweeksCycles